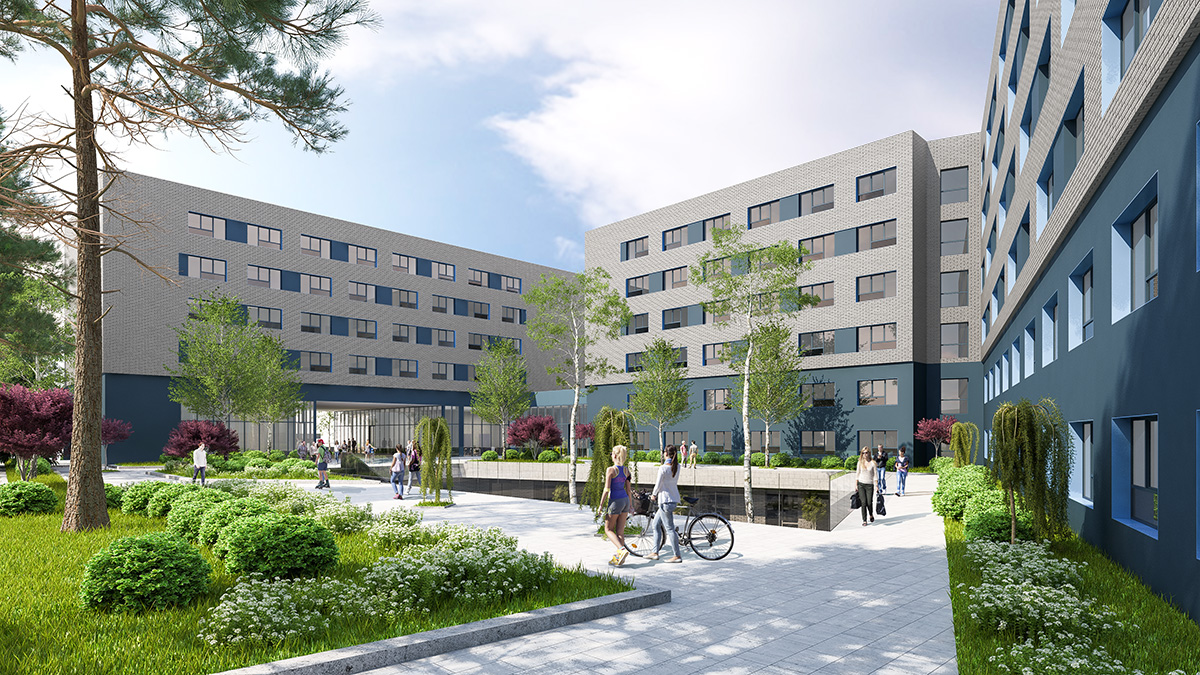 Piri Reis Student Centre is a dormitory with a capacity of 750 beds and 15.000 m2 area that is built next to Piri Reis University Campus in Tuzla. The road in between the lots of the building and the university campus is integrated into the design forming a garden.
The two blocks with six floors are located at the top of the topography to create a quite inner courtyard that gives the building a complete campus atmosphere.
Although the building's major function is focused on accommodation; it also incorporates spaces for leisure and sports that helps students to use it not only for dormitory purposes but also for other daily activities.   The common kitchens, game and screening rooms, laundry and the sport facilities turn this building into a living space for almost all day long.